Hey everyone, welcome to this week's development news!
As a follow-on from last week, we'll be looking into more of our upcoming armour improvements that we've been working on.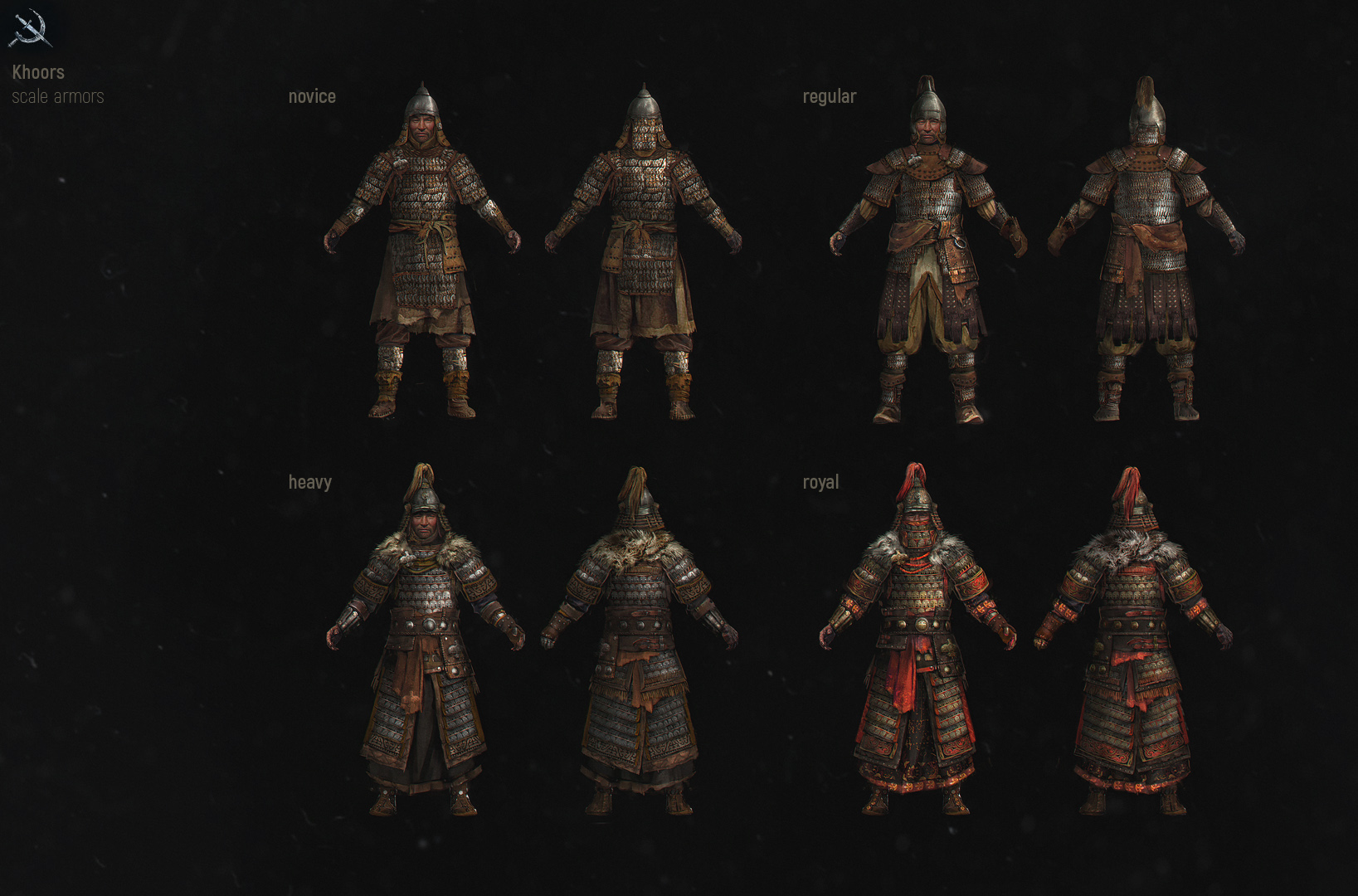 Scale armour has the best defence against piercing attacks, and is also pretty good against slashing. Its design allows better mobility than plate armour, but not as much as padded or leather.
You can see the armour below, handcrafted by Khoor artisans, using rather specific elements, such as horse tails and sashes - plus silks and furs for the more elite.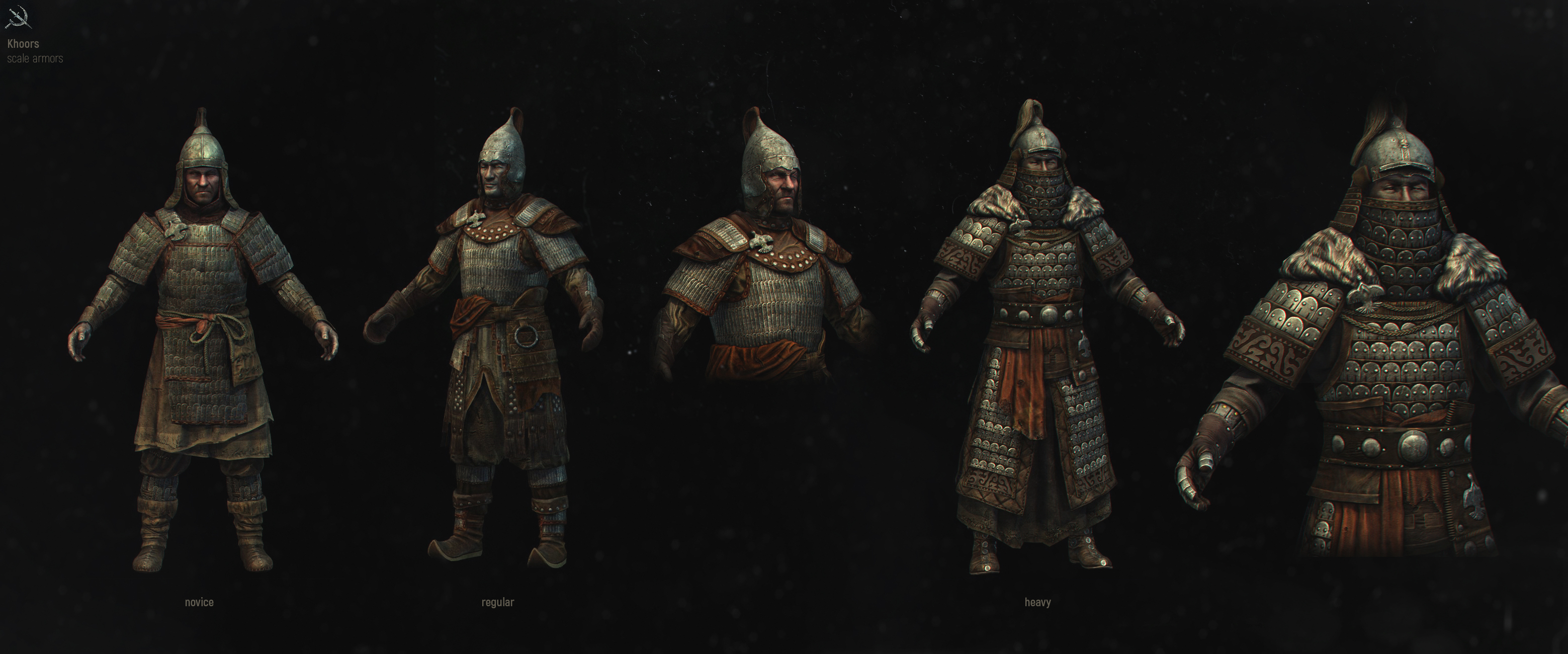 As always, we hope you're enjoying the insight into some of what we're working on - look out for next week's update!
- The team