Hey everyone,
We are excited to share our overhauled castle walls with you!
While working on the new wall system, our top priority was getting rid of the major problems with the old system.
Wall battlements now take character height into account; this will make them more convenient to use as a cover while using ranged weapons. We have also changed loopholes, passages and different sections coupling with one another.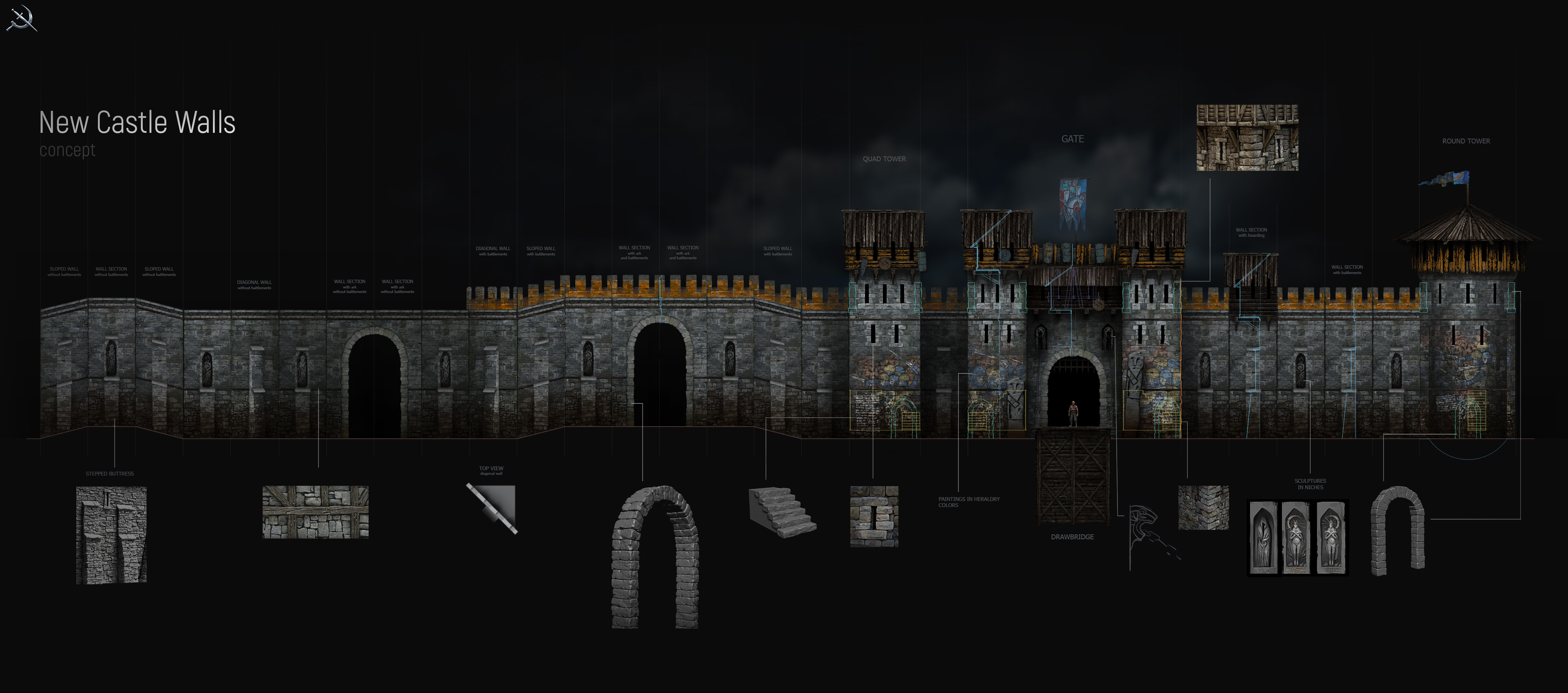 This variety of new elements will allow the building of various fortification designs, so get creative! For each wall type, we are going to have some segments without battlements - this will be helpful while laying out the inner perimeter of the castle.
You can use wall arcs to create passages without gates, add sculptures in niches to show off your stature and generally mix and match the wall types to suit your needs! We're also thinking about the possibility to customise your walls: adding flags, bas-reliefs etc - or even the ability to add your heraldry colours as wall paintings.
Last but certainly not least: as well as all of this, we'll also be adding the long awaited drawbridge!
In other news, we mentioned that we've been working super hard on the 64-bit version for both LiF:YO and the MMO in our last Dev News. We were hoping to launch sometime this week, but we want to ensure it works smoothly, so we are going to spend some extra time polishing and smoothing out any kinks. We are pretty sure that we will be able to present it sometime next week in the open beta branch of LiF:YO for you guys to try it out and let us know how it is!
Thanks for reading this week's dev news, 
- The Team