Lets start the first thread in the guides section

We would like to share some of our developments and here is the
Skills Calculator
by
Time Paradox
.
The program allows you to plan the skills and stats improvement of your character both in combat and in craft directions, according to the current skill rules.
1. Skill can't be raised if previous skill in branch is below 30.
2. Skill can't be raised above 29 if previous skill in branch is below 60.
3. If the skill is reduced and the next skill in branch does not fit rules 1 and 2 then it will be reduced as well.
Primary and Secondary stats display as
S - Strength
A - Agility
C - Constitution
W - Willpower
I - Intelligence
Skill values display
Nominal skill / Effective skill
Effective skill value
is calculated from the
Nomunal skill value
, primary and secondary stats and is used in gameplay calculations.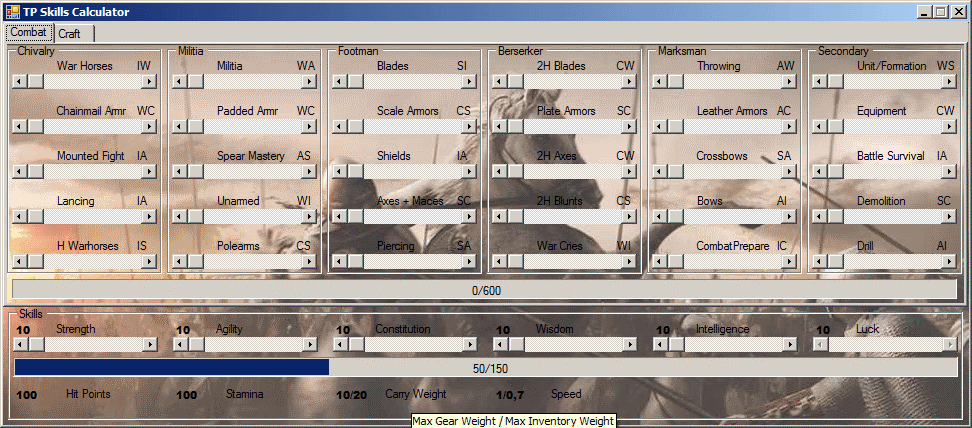 Requirements:
Microsoft .net 4.0 or higher.

Current Version 1.2.4
Fixed bug with secondary skills being influenced by the branch.
Changed interface for easier reading.
More changes to be announced later.
Please share your feedback and bug reports as we intend to support our tools. Wishes are welcome as well.
Thank you.