Mostly castles build down in the flatlands. To build a castle on top of a hill only is possible using some tricks: stone walls and clay, which falls only if more than 4 m high.
To build this: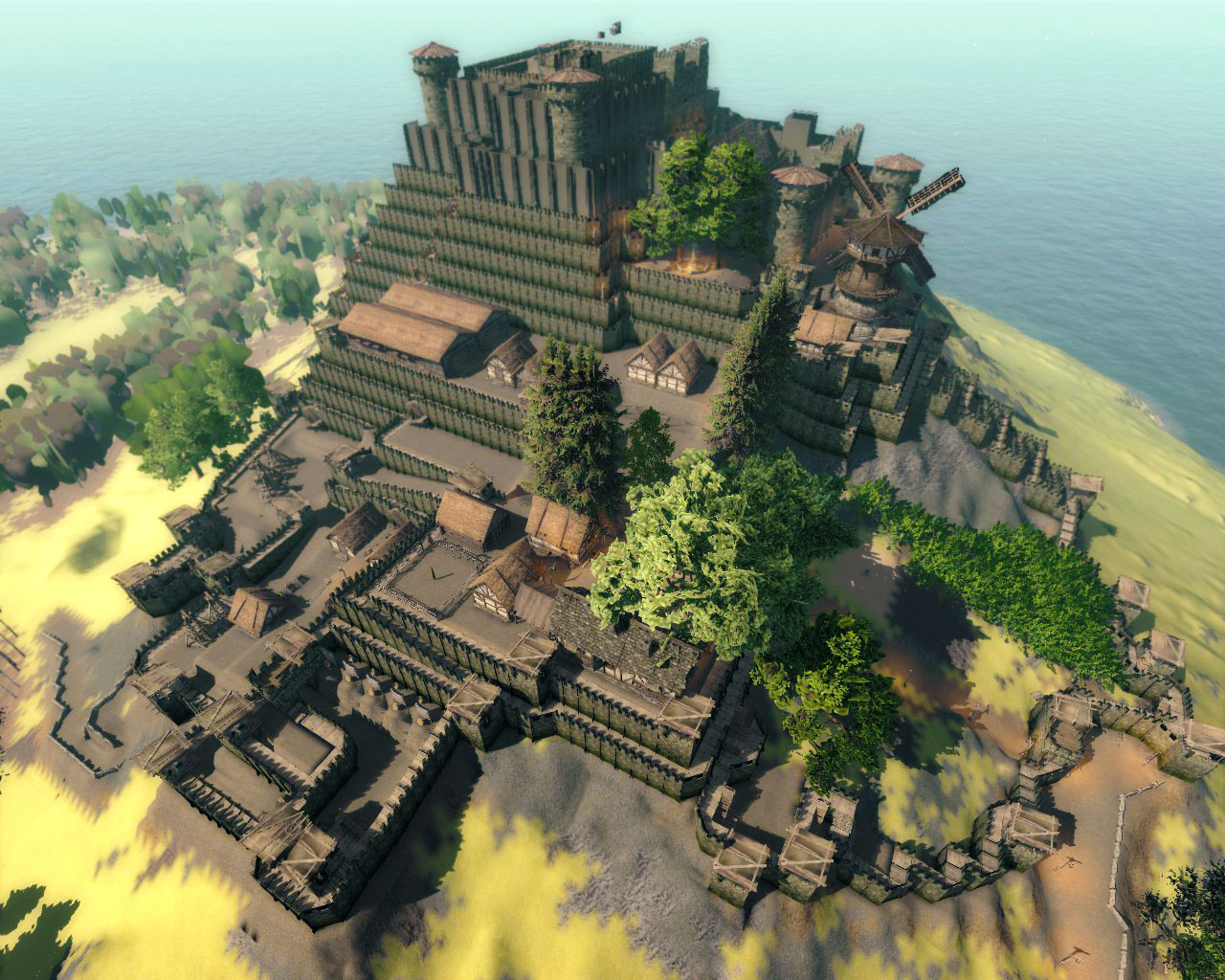 more clay is needed than usually you can find on the island.
If we had restraining walls liks here:
we could build without tricks.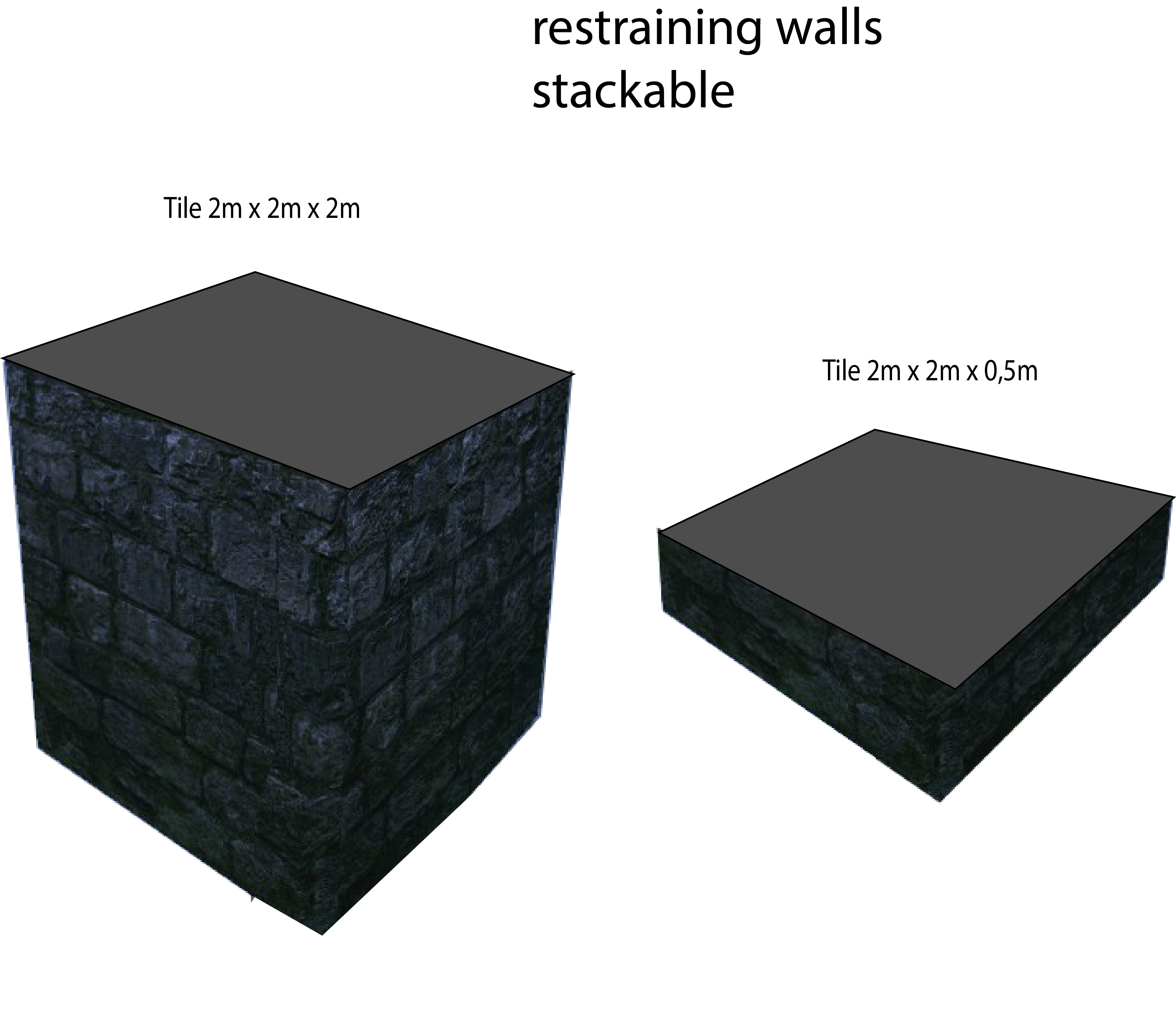 These blocks should be stackable and we should be able to build on them.
This way also stone walls could be created using elements for the top like these:
What do you mean?
__________________________________________________
This is a part of an article I wrote earlier that was signed "solved" with the answer why it isn't solved at all:
Castle on top if a hill