Latest News
Fix and balancing (1.3.6.0)
Today's patch is here to fix the client side crash when re-entering the game near a newly constructed, fancy Castle Gatehouse with Drawbridge! There is also fine tuning of the combat system balance - you can find a detailed description of the changes below. Patch notes (ver. 1.3.6.0): New features and tweaks: You can no longer 'Apply a poison' to 1.5H swords(56)...
17.10.2017 / Comment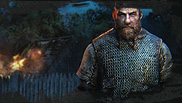 Dupe quickfix (1.3.5.0)
This patch is devoted to a fix for the recently discovered dupe while harnessing a horse to a trade cart. We've included some more changes and fixes into this patch too! Patch notes (ver. 1.3.5.0): New features and tweaks: All damaged buildings no longer have doors/gates. You...
13.10.2017 / Comment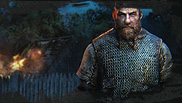 Horse-drawn Carts and New Walls - AT LAST! (1.3.4.5)
FINALLY! After countless sleepless nights, frustration, desperation and strokes of hysterical laughter, we've managed to merge the four separate types of entities into one: a horse, a player, a cart and movable objects. The result of which has been highly anticipated by many players and is ...
29.09.2017 / Comment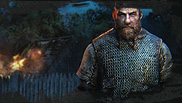 Last Day of Summer LiF:YO Patch in Beta Branch (1.3.3.1)
Hey everyone, In today's patch, we want to take a second to say, 'hello!' to the small group of people who were concerned that LiF:YO had been forgotten about. Well, of course, we would never do that and are excited for today's updates. See for yourself in the patch notes or take ...
31.08.2017 / Comment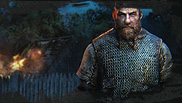 Nowhere to hide (or logout in combat) (1.3.2.2)
Hey everyone, Along with some other features, bugfixes and tweaks we're glad to introduce the 30 sec logoff timeout. There is no way for your enemy to disappear right before he dies, because he logged off instantly. P.S. Check out our new company logo ;) Patch notes (ver. 1.3.2.2)...
01.06.2017 / Comment