Hey feudalists,
Firstly, we want to wish you all a very happy new year from all of us here! It's been an amazing year and we're so excited for 2017.
To conclude 2016, we've finished the first testing run of the MMO closed beta tests. We've took on board all of your feedback, reports and ideas and are eager to move forward with this information! We've also put together a list of statistics we thought would be cool to share: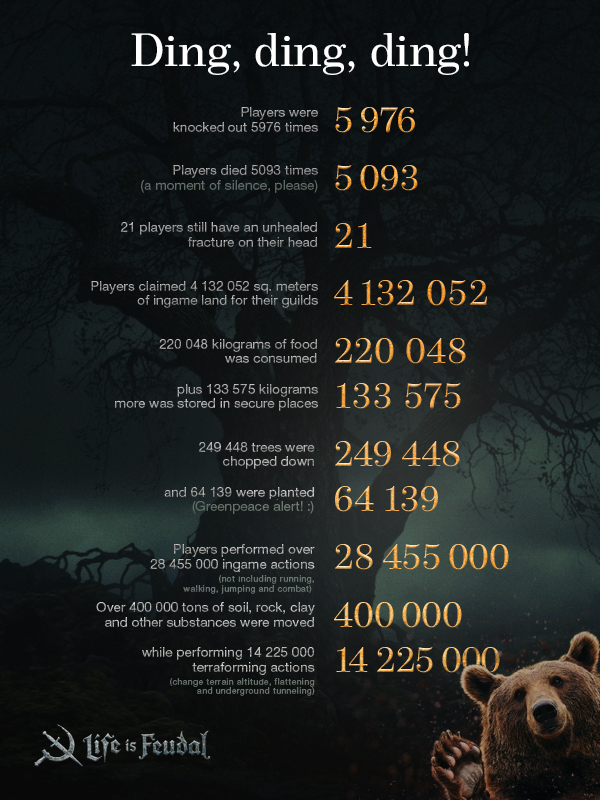 Thanks for reading this week's news update - and once again, have a happy new year!
- The team