Oh how we played for hours and after raids we and our friendly allys wanted to all gather at one spot to share the looot/and have some rp fun!
We needed a TAVERN,.
It should have a simple setup like any tavern, and it should have rooms a scary basement and such.
Outside look! Example.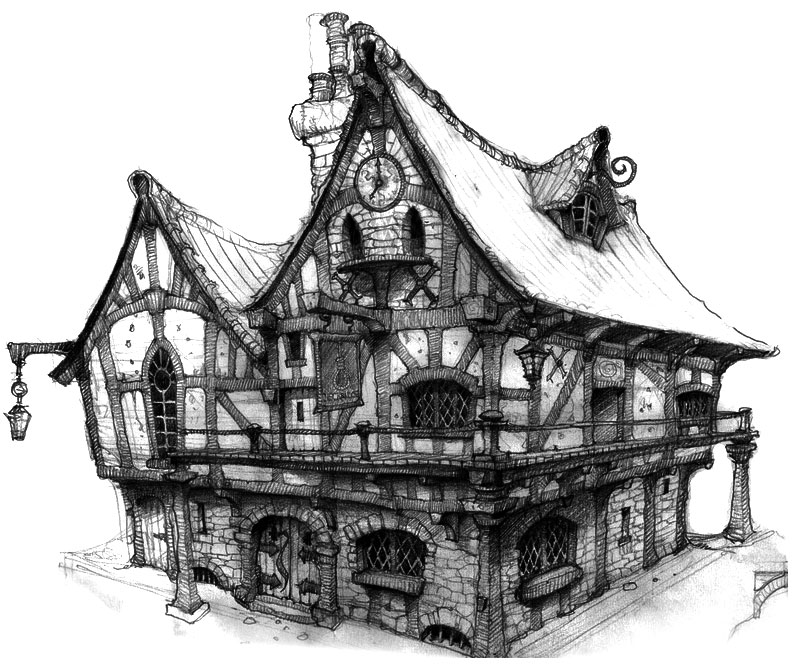 Inside-example.