Latest News
LiF:Your Own 4 Year Anniversary! (1.4.4.4)
Feudalists, we want to celebrate with you - our players - the 4 year anniversary of Life is Feudal Your Own! Exactly four years ago, in September 2014, we pushed the 'Release' button on the first game ever develop...
19.09.2018 / Comment
Development News #121 — No Hesitation for Lag Compensation
Hey, Feudalists! This week we've released another patch, one of the main features of which is preventing building ridiculously long sleeping bag bridges on claims whe...
14.09.2018 / Comment
The long awaited Life is Feudal: Your Own update, and Franchise Sale on Steam! (1.4.0.1)
Yes, you read the title right! We are so excited to announce our latest Life is Feudal: Your Own update has dropped, filled with new features and tweaks, reworked luck mechanics an...
03.09.2018 / Comment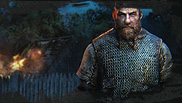 Fix and balancing (1.3.6.0)
Today's patch is here to fix the client side crash when re-entering the game near a newly constructed, fancy Castle Gatehouse with Drawbridge! There is also fine tuning of th...
17.10.2017 / Comment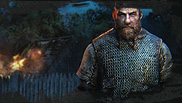 Dupe quickfix (1.3.5.0)
This patch is devoted to a fix for the recently discovered dupe while harnessing a horse to a trade cart. We've included some more changes and fixes into this patch too! ...
13.10.2017 / Comment