Latest News
Fix and balancing (1.3.6.0)
Today's patch is here to fix the client side crash when re-entering the game near a newly constructed, fancy Castle Gatehouse with Drawbridge! There is also fine tuning of the combat system balance - you can find a detailed description of the changes below. Patch notes (ver. 1.3.6.0): New features and tweaks: You can no longer 'Apply a poison' to 1.5H swords(56)...
17.10.2017 / Comment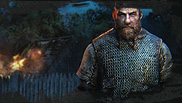 Dupe quickfix (1.3.5.0)
This patch is devoted to a fix for the recently discovered dupe while harnessing a horse to a trade cart. We've included some more changes and fixes into this patch too! Patch notes (ver. 1.3.5.0): New features and tweaks: All damaged buildings no longer have doors/gates. You...
13.10.2017 / Comment
Development News #71 — Horse-drawn Carts Rolling out From New Castles!
Hey, Feudalists! Today we're introducing the horse-drawn carts feature to Life is Feudal: Your Own on Steam! We are excited to see this long-awaited and highly anticipated feature to be released and available to our players! It's time to hit the road! Feel free to check our vid...
29.09.2017 / Comment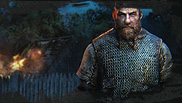 Horse-drawn Carts and New Walls - AT LAST! (1.3.4.5)
FINALLY! After countless sleepless nights, frustration, desperation and strokes of hysterical laughter, we've managed to merge the four separate types of entities into one: a horse, a player, a cart and movable objects. The result of which has been highly anticipated by many players and is ...
29.09.2017 / Comment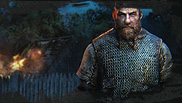 Last Day of Summer LiF:YO Patch in Beta Branch (1.3.3.1)
Hey everyone, In today's patch, we want to take a second to say, 'hello!' to the small group of people who were concerned that LiF:YO had been forgotten about. Well, of course, we would never do that and are excited for today's updates. See for yourself in the patch notes or take ...
31.08.2017 / Comment