Latest News
Pavement, Patios, Steel and more (1.1.6452)
Hey, villagers! Along with some Christmas content, we've decided to add a bunch of REAL reasons to play the game during the holidays! Pavement, patios, steel and a large amount of gameplay tweaks, visual additions, and modding support. Happy holidays and we hope you'll like it! Patch notes (ver. 1.1.6452): New features and tweaks: Added Pavement that can be cons...
22.12.2017 / Comment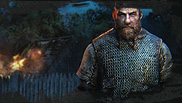 Gameplay quality boost (1.1.6379)
Hey, villagers! We're staying true to our word and continue the development and improvement of our game. In the current patch we present you some goodies that should improve your overall gameplay and modding experience. Patch notes (ver. 1.1.6379): New features and tweaks: ...
20.10.2017 / Comment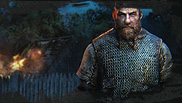 Raiders and more villagers Inc.! (1.1.6322)
Hey, villagers! Prepare to see some new faces in this major patch. Some of those faces will be friendly new faces of your villagers, but some of them will not be that friendly. Those will be Raiders! Make sure to build enough fortifications and towers to fend them off! We have significantly over...
16.09.2017 / Comment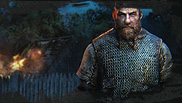 First major update since release! (1.0.6285)
Hey, villagers! We have been hard at work on improvements and new features and as you can see we have been very busy for such a small team. We hope you enjoy these improvements to stability, the visual quality, effects and improvements to gameplay. Many good things still to come in future updates...
27.07.2017 / Comment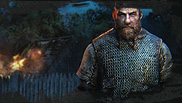 Steam Achievements and Comparison with the Other Game (1.0.6205)
Hey, villagers! Firstly we would like to announce that Steam Achievements are implemented now. We accidentally seemed to overlook them in the initial release! We also wanted to answer multiple topics and reviews that compare us with another game that was 'banished' from development...
29.05.2017 / Comment