Latest News
Continuing Game Development & Improvements! (1.1.6634)
Hey, villagers! As always, we are continuously - and passionately - working hard on the development and overall improvements of Forest Village for you guys to enjoy (we enjoy doing it, too!) As we progress, we're making ...
19.04.2018 / Comment
Bigger Map and Optimizations (1.1.6611)
Hey, villagers! We'd like to share our happiness with you - our many optimizations has made it possible to now play maps that are 4x times larger! We're looking forw...
22.03.2018 / Comment
Pavement, Patios, Steel and more (1.1.6452)
Hey, villagers! Along with some Christmas content, we've decided to add a bunch of REAL reasons to play the game during the holidays! Pavement, patios, steel and a large a...
22.12.2017 / Comment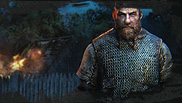 Gameplay quality boost (1.1.6379)
Hey, villagers! We're staying true to our word and continue the development and improvement of our game. In the current patch we present you some goodies that should impro...
20.10.2017 / Comment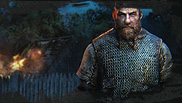 Raiders and more villagers Inc.! (1.1.6322)
Hey, villagers! Prepare to see some new faces in this major patch. Some of those faces will be friendly new faces of your villagers, but some of them will not be that friendly. ...
16.09.2017 / Comment