Latest News
LiF:Your Own 4 Year Anniversary! (1.4.4.4)
Feudalists, we want to celebrate with you - our players - the 4 year anniversary of Life is Feudal Your Own! Exactly four years ago, in September 2014, we pushed the 'Release' button on the first game ever develop...
19.09.2018 / Comment
The long awaited Life is Feudal: Your Own update, and Franchise Sale on Steam! (1.4.0.1)
Yes, you read the title right! We are so excited to announce our latest Life is Feudal: Your Own update has dropped, filled with new features and tweaks, reworked luck mechanics an...
03.09.2018 / Comment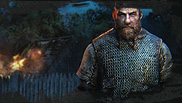 Fix and balancing (1.3.6.0)
Today's patch is here to fix the client side crash when re-entering the game near a newly constructed, fancy Castle Gatehouse with Drawbridge! There is also fine tuning of th...
17.10.2017 / Comment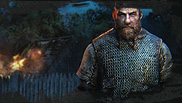 Dupe quickfix (1.3.5.0)
This patch is devoted to a fix for the recently discovered dupe while harnessing a horse to a trade cart. We've included some more changes and fixes into this patch too! ...
13.10.2017 / Comment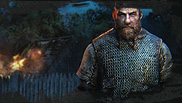 Horse-drawn Carts and New Walls - AT LAST! (1.3.4.5)
FINALLY! After countless sleepless nights, frustration, desperation and strokes of hysterical laughter, we've managed to merge the four separate types of entities into one...
29.09.2017 / Comment